Aim For Greatness

Bauer Nexus 1N Stick Launch
—
Agency: Olson
Role: Art Direction, Design









Bauer's Nexus line of hockey sticks are designed for the player who demands precise accuracy and control. Nexus players aren't always the flashy goal scorers. They're the do-everything playmaker who's always on the ice when the game is on the line. A leader on and off the ice. To find out what motivates these high performance athletes we asked each of Bauer's featured athletes, "What do you aim for?"

We then took these thoughts and projected them back onto the players to create the campaign look.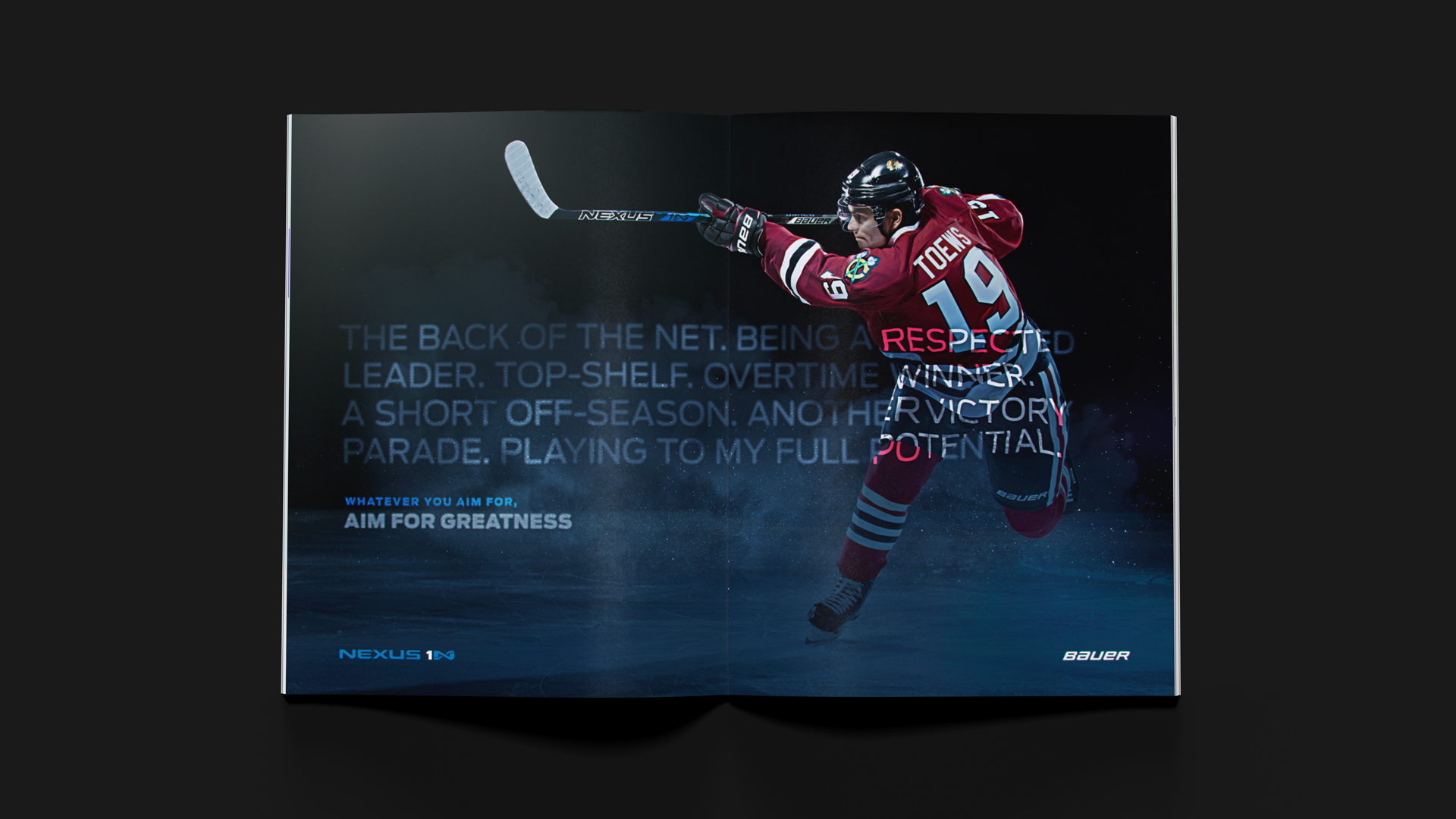 We then put Captain and Stanley Cup Champion Johnathan Toews head-to-head with 2016 1st overall pick Auston Matthews to find out what would happen.



---

© COREY PRICE 2020
SITE V.5.3